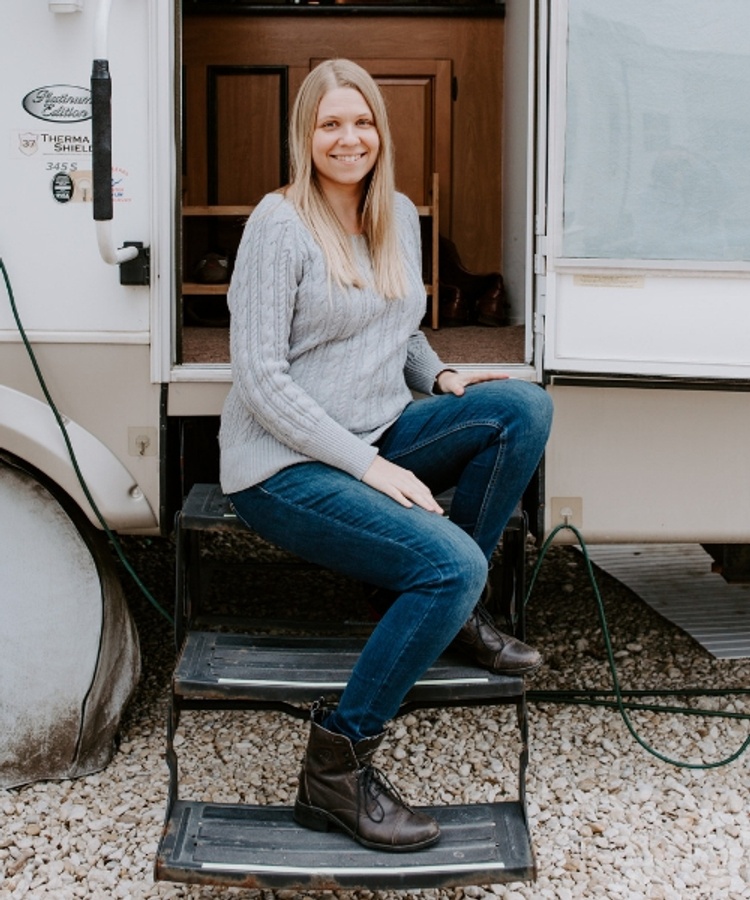 Hi! My name is Ashley, and in 2016 my husband and I sold our 3-bedroom house and most of our belongings and moved into a 37-foot fifth wheel RV.
It was surprising to discover how much "stuff" we had accumulated that we weren't using! My husband would have probably been fine with hauling it all to a dump, but I have a hard time with seeing things I once loved collecting dust in a thrift store, or items that could possibly be useful ending up in the trash.
So instead, I researched other options and found ways to recycle, gift, sell, and re-home most of our belongings, so that by the time our yard sale was over, we only had one car load of stuff to take to a thrift store.
Going through the process of downsizing was tremendously freeing to me, not just because it enabled us to live in an RV in the short term, but because of how it change my perspective on the things I own.
In this blog, I hope to share practical tips and resources to help you too can be freed from the burden of storing things you no longer need or use.
Follow or contact me at the following links:
Facebook.com/InspiredToDownsize
Facebook.com/ContactAshleyMann
Email: inspiredtodownsize {at} ashleymann {dot} me
Links for Further Reading:
How and why I ended up living in an RV